Local Law 84, one of four regulations created by the Greener, Greater
Buildings Plan (GGBP), requires owners of large residential and commercial buildings in the five boroughs to submit annual energy and gas consumption reports to the City. Nearly one million buildings make up the majority of the city's energy and gas demand in New York City, covering an area of nearly 300 square miles. Because of this, the state is aiming for a 30% reduction in citywide greenhouse gas emissions by 2030 using Local Law 84, NYC!
Gather relevant energy consumption data, information needs to be collected from various vendors such as Con Edison, National Grid, and fuel oil providers.
● The account is created on the EPA's Portfolio Manager website.
● The building's space usage characteristics should be entered into the website.
● Any missing energy data can be estimated or extrapolated.
● Input the consumption data into the website.
● A report on energy usage will be generated.
● Submit the report electronically to the City of New York.
Local Law 84 (LL84) in New York City requires benchmarking of energy and gas consumption for certain types of buildings. LL84 affects:
Covered Buildings: Local Law 84 impacts all buildings with over 25,000 square footage, or two or more buildings belonging to one single lot, larger than 100,000 square feet. This includes residential, commercial, and mixed-use buildings.
City Agencies: City-owned buildings with an area above 10,000 gross sq. ft are also subject to LL84 requirements.
The law mandates these buildings to submit report their annual energy and gas consumption data to the city, which is then made publicly available. The aim is to promote transparency, encourage energy efficiency improvements, and
contribute to the city's sustainability goals.
LL133 made an amendment to the Benchmarking Law that exempts certain buildings from the requirement to benchmark their energy and gas usage.
These buildings must meet the following criteria:
● The building has a maximum of three stories.
● The dwellings within the building are attached, detached, or semi-attached, and the owner of each dwelling is responsible for the HVAC and hot gas systems and their maintenance.
● The HVAC or hot gas system only serves up to two dwellings.
● A registered design professional has certified that these criteria are met.
Properties that are larger than 25,000 sq. ft. and fulfil these conditions are exempt from the benchmarking law, even if they meet the size requirement.
If a building in NYC is covered by the Benchmarking Law, the report needs to be submitted by May 1st, otherwise the
buildings will be facing a $500 fine for every missed quarter after the first deadline.
● The second deadlines for compliance consist of August 1st with a penalty of $1,000
● The third deadline for compliance consists of November 1st with a penalty of $1,500
● The fourth deadline for compliance consists of February 1st with a penalty of $2,000
F&D Partners will be doing all the work for you!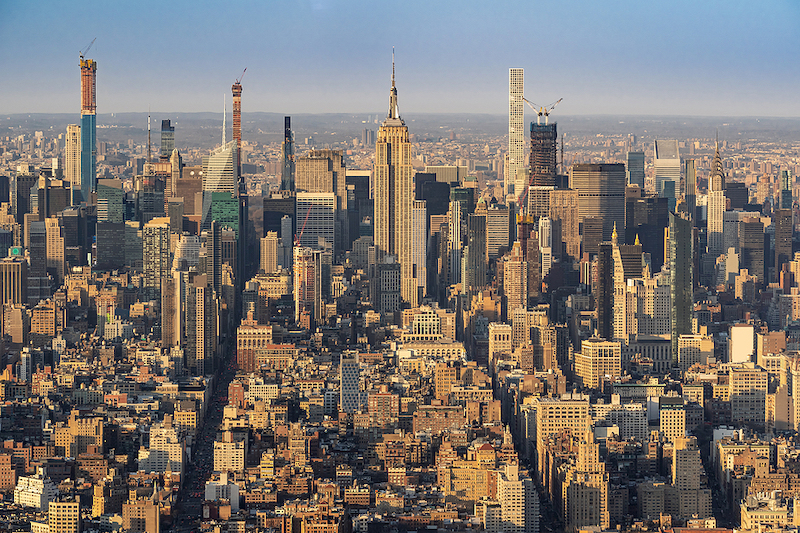 FREQUENTLY ASKED QUESTIONS
What does LL84 Benchmarking mean?
Local Law 84 Benchmarking represents the process of measuring, tracking, and reporting the energy and gas consumption of buildings using a benchmarking tool.
WHAT BENEFITS DOES LOCAL LAW 84 BENCHMARKING CREATE?
It provides a clearer picture of how energy efficient your building is in comparison to others in the same occupancy group. We, at F&D Partners, have the expertise to assist you in effectively managing your compliance for NYC Local Law 84, cutting down on operational costs, and positioning your building as a strong competitor in the market. Our strategic and technical services are specifically designed to address NYC sustainability initiatives and ensure compliance. From data compilation to submitting the energy and water benchmarking report to the NYC Department of Finance, we will ensure that all requirements are met.
WHERE CAN I GET THE DATA USAGE REQUIRED TO SUBMIT THE ANNUAL REPORT?
If you miss the May 1 deadline, the next quarterly deadlines for compliance are August 1, November 1, and February 1. For every deadline missed there is a penalty of $500.
HOW DO I FILE A BENCHMARKING REPORT?
At F&D Partners, we handle all aspects of the report preparation, production, and filing for you. Additionally, we provide assistance with tenant logistics for both residential and non-residential properties, removal of violations, and offer recommendations on how to make your building more energy efficient.
Local Law 84, NYC affects you if you possess a building greater than 25,000 square feet or two or more buildings belonging to one single lot or governed by the same board of managers that together exceed 100,000 gross.