Local Law 87 (LL87) requires buildings larger than 50,000 square feet to periodically undergo energy audits (an inspection and analysis of how much energy is being used in a facility) and retro-commissioning measures (adjusting building systems to make sure a structure is operating at its peak efficiency). The main purpose of LL87 NYC is to inform building owners of their energy usage through these audits and retro-commissioning.
COMPONENTS OF LOCAL LAW 87
An energy audit involves a thorough examination of a building's energy equipment and systems. This aim identifying financially viable capital enhancements that can lead to energy savings. The report presents a list of suggested approaches to save energy, accompanied by an estimation of their cost and payback period.
As per NYC LL87, property owners are obligated to undergo an energy audit; however, they are not mandated to implement the recommendations provided in the audit report.


Retro-Commissioning Report
Retro-commissioning, also known as RC-x, involves conducting tests and adjustments on existing building systems. This ensures they are operating according to their intended design and with maximum efficiency. The process is commonly utilized to identify and rectify maintenance, calibration, and operational errors. This can significantly impact energy consumption and equipment reliability.
Moreover, retro-commissioning often brings to light issues that may have originated from the building's construction or subsequent renovations. Any operational measures found to be non-compliant with the Law during retro-commissioning must be promptly addressed.
PENALTIES FOR NON-COMPLIANCE WITH LOCAL LAW 87, NYC
The Department of Buildings oversees the enforcement of Local Law 87, NYC. Non-compliance with this law will result in a Class 2 violation, which can lead to fines of $3,000 for the first year and $5,000 for subsequent years. The Department of Buildings (DOB) has plans to perform random assessments of the documents submitted in accordance with the Law.
F&D Partners can help you comply with Local Law 87, NYC by providing the retro-commissioning services you need to ensure your systems are up to current industry standards. We make sure to deliver innovative solutions adaptive to any building's energy profile and economic needs, by combining our expertise, honesty and professionalism. We follow a process:
● Engineer inspects the building and makes a list of deficiencies.
● Building should repair these deficiencies.
● F&D Partners will help with any incentives, as well as project management.
● We revisit and get proof after the list of projects is completed.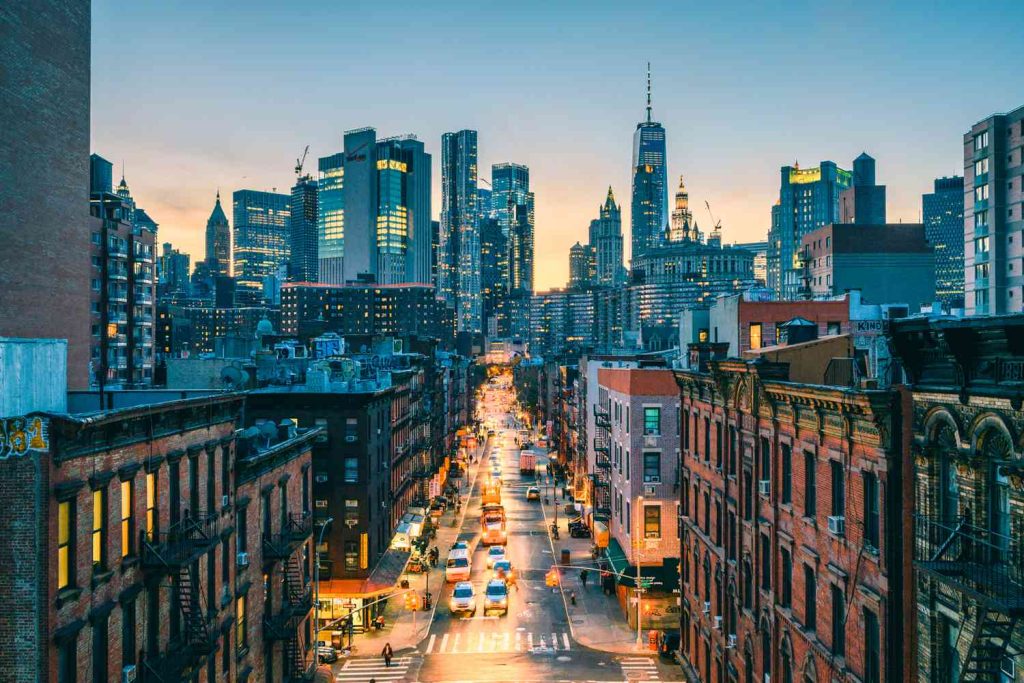 Local Law 87 (LL87) is a piece of legislation that specifically pertains to New York City and aims to improve the energy efficiency of buildings within the city.
Enacted in 2009, LL87 focuses on auditing and retro-commissioning requirements for buildings over a certain size.  The main benefits include:
● Enhances building energy efficiency through mandated energy audits and retro-commissioning.
● Identifying energy-saving measures leads to reduced operational costs and
lower utility bills.
● Increased energy efficiency contributes to lower greenhouse gas emissions and greater sustainability.
● Raises awareness about energy efficiency and informs decision-making.
● Audits and retro-commissioning address energy and operational issues, enhancing overall performance.
● Energy-efficient buildings are more attractive to tenants and buyers, potentially raising property values.
● Focus on energy efficiency aligns with broader sustainability goals for the city.
FREQUENTLY ASKED QUESTIONS
An Energy Audit is a survey of a building's energy equipment, systems, envelope, and operations. It finds opportunities for improving energy efficiency and makes recommendations for energy-saving methods.
WHAT DOES RETRO-COMMISSIONING DO FOR LOCAL LAW 87?
Retro-commissioning is concerned with repairing existing systems or equipment.
Is it possible to file for an extension?
An extension request costs $155 and must be filed by October 1st of the year when the report is due.
How long is the process of completing energy audit and retro-commissioning?
The study takes much longer than a couple of weeks to finish completely. We propose a 6-month safe period.
WHAT IS THE DURATION OF THE PROCESS FOR LOCAL LAW 87 TO COMPLETE ENERGY AUDIT AND RETRO-COMMISSIONING?
Owners of new buildings (NBs) with a First Temporary Certificate of Occupancy that is less than ten years old when the building is due to comply with Local Law 87/09 are exempt from submitting an EER or a Request for Deferral.